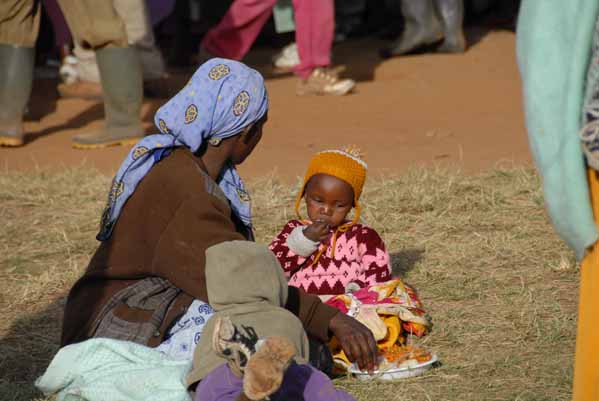 April 4, 2008
CONNOISSEUR OF TIME GIVES BACK - WATCH COMPANY DONATES FUNDS TO SUPPORT KENYAN COMMUNITY
In early November 2007, Atlanta-based Connoisseur of Time began a one-year partnership with 410 Bridge, a Christian non-profit organization dedicated to bringing about positive change in the country of Kenya.
An NGO seeing very positive results, 410 Bridge strives to move the needle there by partnering with local communities to discover and address their needs. With lofty aims to impact the country as a whole, the fairly young organization is already actively involved in five communities in central and southern Kenya, undertaking projects such as drilling clean water wells, assisting local orphanages, and building local infrastructure for clean water distribution.
Connoisseur of Time has partnered with 410 Bridge to undertake a social entrepreneurship project: the watch company will fund the start-up of a clothing business in the Kenyan community of Karogoto. The new business will produce school uniforms for primary and secondary school children in the region of Karogoto and plans to market them in local communities around the country.
The idea was birthed out of a desire to address what Karogoto's community Leadership Council recognized as the town's most pressing need -- assisting their underprivileged women with employment. In a place where many of the men find themselves without hope and respond by forsaking their families and turning to drug and alcohol addiction, the women are often left with the responsibility of not only raising their families, but also providing for them.
Connoisseur of Time's portion of the partnership will be contributing all the start-up capital needed for the purchase of equipment, materials, training, salaries, the leasing of facility space and the necessary operating funds for the business's first year. The clothier is expected to employ approximately fifty Kenyan women in part-time shifts.
Besides providing employment for the underprivileged, the new Kenyan business will also perpetuate the cycle of giving by donating 10% of its profits to meet other community-based needs.